Post by Deleted on Jan 26, 2013 12:35:42 GMT 1
Hello everyone, my name is Peter (aka kepha) and I am new to this forum and new to keeping ants. Below I am going to share some details on what I am doing (with a couple of photos), what I am trying to achieve and some questions that I have which you may be able to answer in order to help me achieve this better as it is my first attempt.
About 2 weeks ago I ordered a new colony of Messor Barbarus from
www.world-of-ants.com/en/
which included a mated queen and roughly 20 - 30 workers. Currently they are still in the test tube that they arrived in, in a dark room at about 17degrees C awaiting me to finish the formicarium which I am trying to build for them.
I ordered a 30cm squared glass basin from the same store as the ants:
The photo was taken as soon as I opened the box, as you can see the sand spilled in delivery, but is all cleared up now!
Somewhat being influenced by designes I have seen around the internet and somewhat taking the reigns on design myself I have started to turn this basin into the formicarium for the ants by introducing a piece of aerated brick:
I have cut the brick to 30cm wide to fit perfectly in the tank and sanded it down a little so it fits flush against the glass.
I bought a couple of these aerated bricks so I could experiment with different designs and allow for error, this is an example of what I am sort of going for: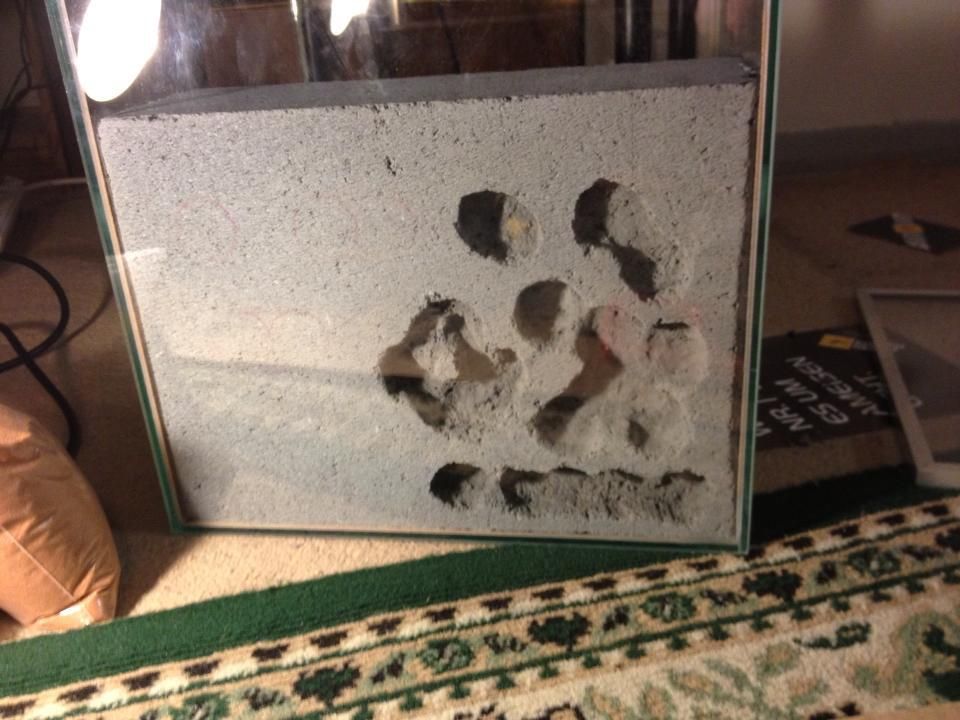 My question at this point is about a hudration system of some description. I have seen several different hydration systems dotted around the internet but I am not sure exactly how I might implement one into this design.
I purchased the aerated brick because it appeared that many people liked to use this for its ease to carve and its ability to soak up water, I have done a couple of tests drilling holes into the brick and pouring water inside and it does appear to soak water up very quickly but not enough to make the nest sections wet... perhaps I need more water or to place the hole closer to the nests? I am also struggling to find information on just how much of the nest the Messor Barbarus species will need to be wet and how wet it might need to be?
Once I have sorted this issue of hydration my plan is to finish carving out the nest on the front and sand them down to make them look more attractive, stick the brick to the glass to secure it and fill the area behind the brick with a solid substance that the ants cannot dig in creating a foraging area above the brick.
Thanks for taking a look at my post, any comments, opinions or advice are welcome, and if I get a lot of interest I will continue to post pictures and updates of the development of the tank and the ants once inside.
Kepha